Casino Comps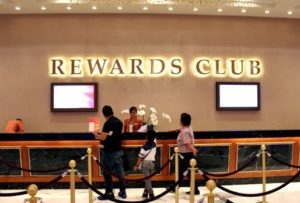 Comp is an abbreviation of complimentary. Casinos provide services, accommodation, food, show tickets, and huge discounts for airline tickets to attract players to gamble at their casino.
Comps can be achieved by all players and not only high rollers. Best thing to do is simply to ask for it after you have played a while.
Determine your Comp Eligibility
Casinos set your comp eligibility like this: average bet x decisions per hour x hours played x house advantage.
Example: Blackjack - $20 per hand - 4 hours played - 70 hands per hour - house edge is 2%: 20 x 4 x 70 x 2 / 100 = $112. A casino usually returns 40 % in comps. In this example they will give you a comp for $45 or a dinner for two.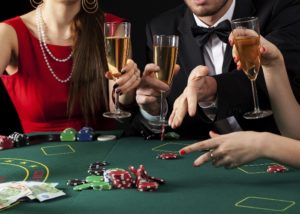 Comp Cards
Go to the guest service desk or cashier and ask for a VIP, slot club or player's club card. Use this card each time you play and get a card from every casino you visit.
While using it you are being rated. The casino staff will estimate you based on the amount you bet, which games you play, and the amount of time you spend on each game.
Online casinos offer comps as well.
Lots of stories about (online) casinos and their games go around. Off course these are not always correct. An amateur casino player might not know what to believe. Today I like to discuss 5 of the most appearing misunderstandings and myths that circulate
Do you remember? The first mobile phones where huge! In 1994 you could only call somebody with your mobile phone. And it was online for rich people and businessmen. 16 years later 5,3 milliard people all over the world have a mobile phone. Today we
BingoHall.com is an online bingo site that offers a realistic experience thanks to the fact that they are powered by one of the most technologically advanced software in the industry right now. There are more than 300 games and bingo patters available.